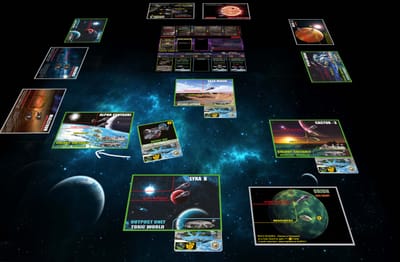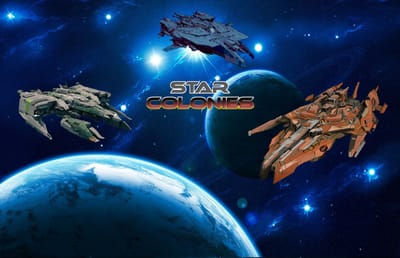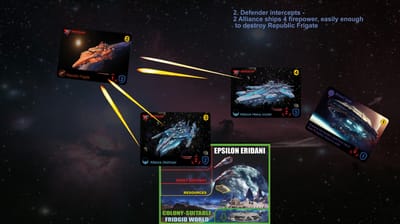 The overpopulated Earth is slowly dying. Three human Factions: The Confederation of Sol, the Outer-Worlds Alliance and the Praetorans of Mars have been fighting for domination of the solar system with space fleets from their bases orbiting Earth, Mars and Titan.

Now with the perfection of the FTL hyper drive, Scout-ships are finally able to explore distant stars. Earth, Mars and Titan have agreed a truce in order to settle colonists in new star systems far from our star.

With a small fleet of ships, you must seek out and settling habitable worlds, but you would be wise to hire warships from these factions to protect your Outposts, for the future of these colonies will be beyond the control of Earth.