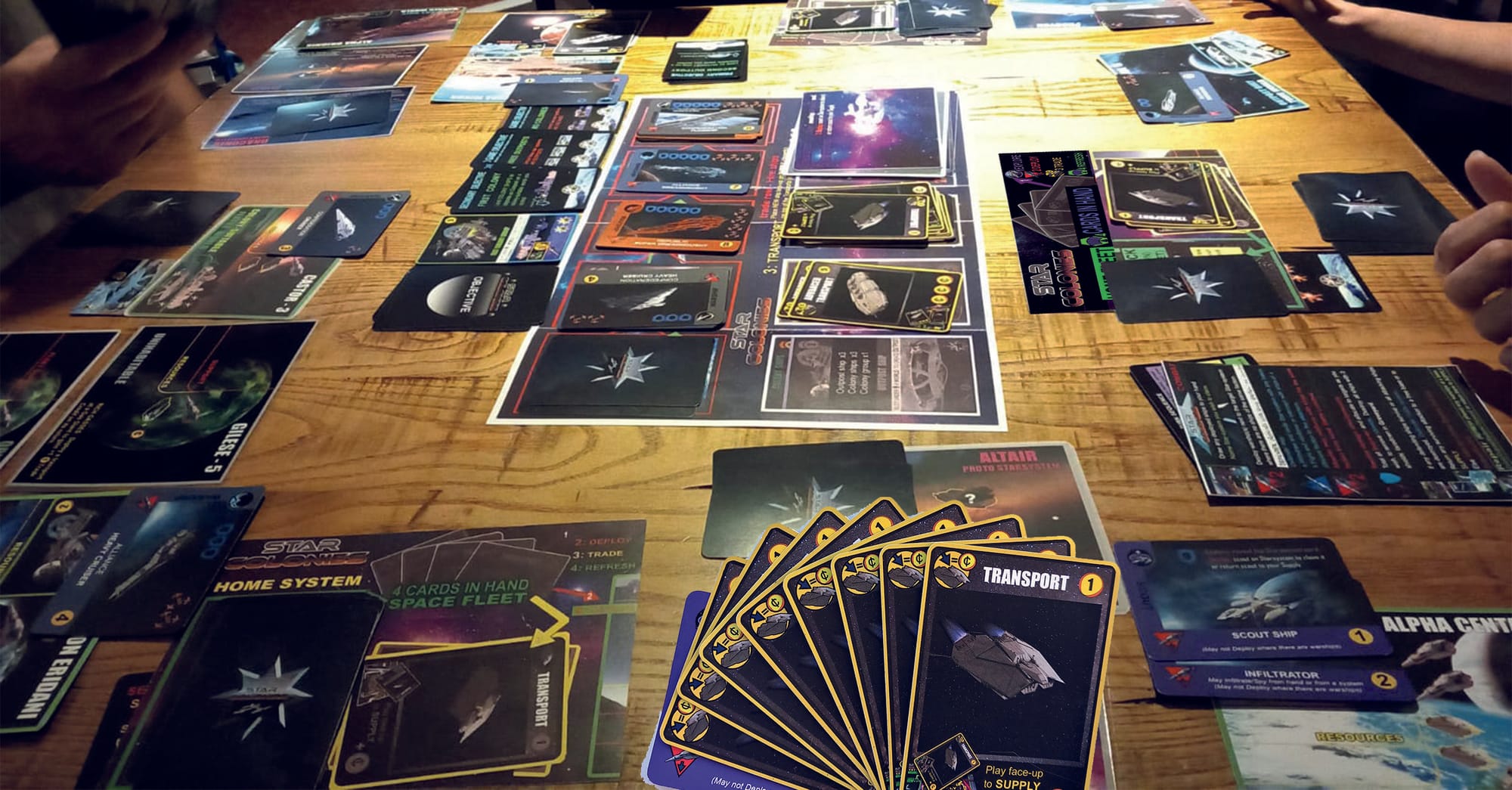 When you buy new ships, they are sent to the SUPPLY on your playmat (your private base in the Sol system) where they are refitted with hyper-drives and prepared for your home fleet (draw deck) in a build queue, not a discard deck.
In just a few turns, depending on their size (smaller ships come out quicker) they will be launched via hyperspace to your SPACE FLEET, ready to deploy or intercept actions against you.
When there are no cards to draw in your drawdeck (your HOME FLEET), you immediately FLIP your SUPPLY, and continue to draw.